Organic commitment.
A reasoned agriculture.
The difficult climate of the region puts a lot of pressure on the vines: the mistral, the hot summer sun or the extreme cold in winter. It is necessary to adapt permanently to be attentive to the vineyard, to observe it, to see it grow, to protect it in the image of all the energies deployed since 100 years. In the respect of these traditions and by deep conviction, it was natural to put this know-how at the service of an entirely organic culture.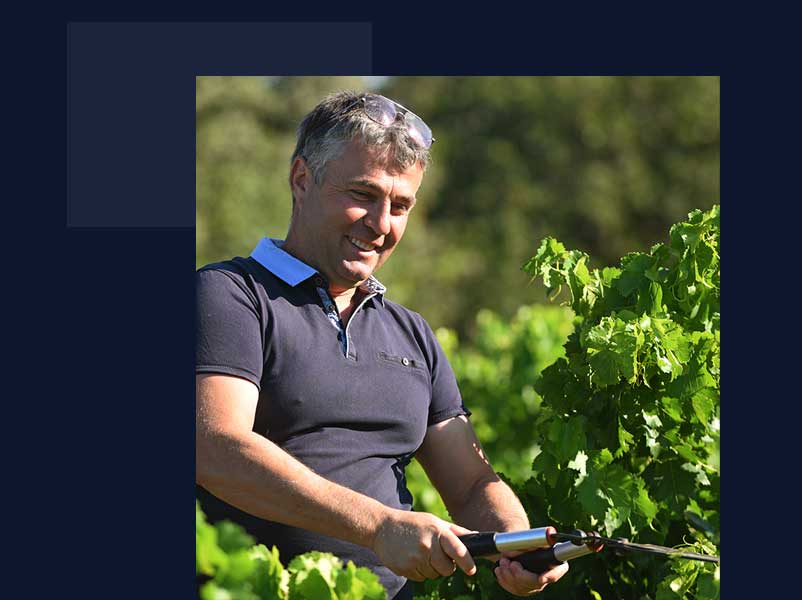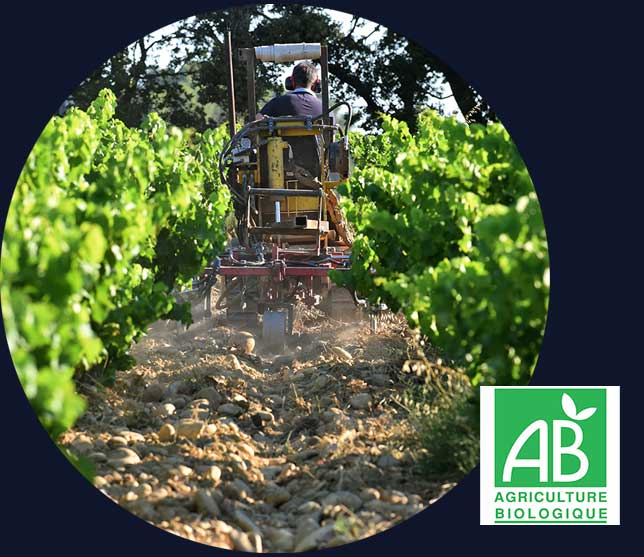 Organic certification.
Since 2015.
Since 2015, Christophe de COURTEN produces exclusively wines certified "Agriculture Biologique":
Working the vines in a way that respects the microbiology of the vines
Working the soil with humus burial and deep rooting
Traditional vinification with indigenous yeasts
Maturation in quality barrels
Bâtonnage on fine lees and harvesting with manual picking and sorting
Gentle treatment with plants
Selected plants
Maintenance of the fauna and flora thanks to local shrublands
In collaboration with our oenologist Baptiste OLIVIER, we produce wines of character in the Châteauneuf-du-Pape appellation.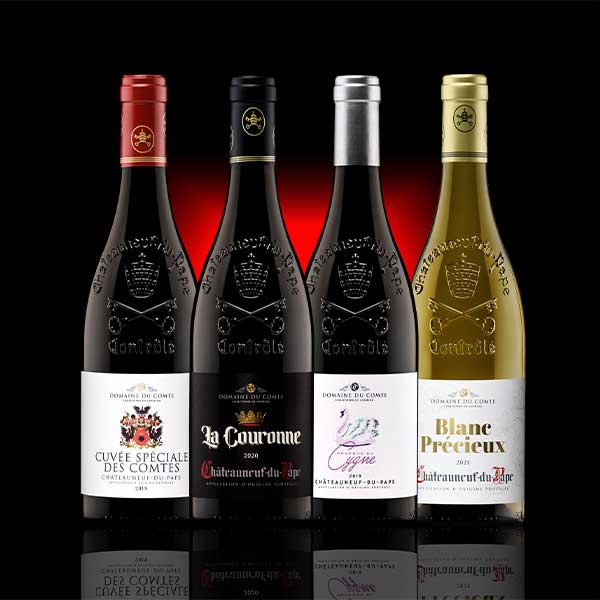 They are fine in tasting and modern in the complexity and sweetness of the aromas they present.
They are also distinguished by their impregnation of the vintage: each vintage has its own characteristics.